YHCC Commemorated the 108th International Women`s Day
Published:2018-03-19 15:34:52
On March 8, YHCC commemorated the 108th international women`s day in the multifunction conference room.
In the commemoration, the leaders, Zhou Zhongtian, Li Hongwu and Chen Ning gave awards to the excellent female staffs. Zhou Zhongtian said that the female staffs took the important part in the company, they are hardworking, cooperative and innovative. Applaud for their contribution.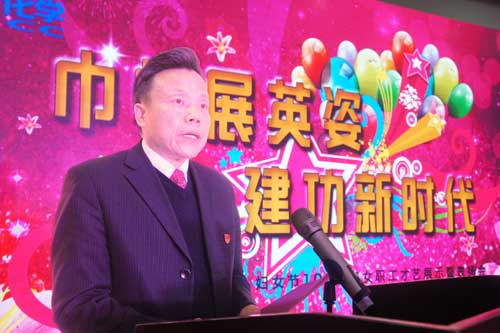 Zhou Zhongtian also said YHCC will enhance the support for female staffs, creating more opportunity for their carrier.
At last, female staffs performed talent show.